Ageism Unmasked
July 11, 2022 @ 5:30 pm

-

7:30 pm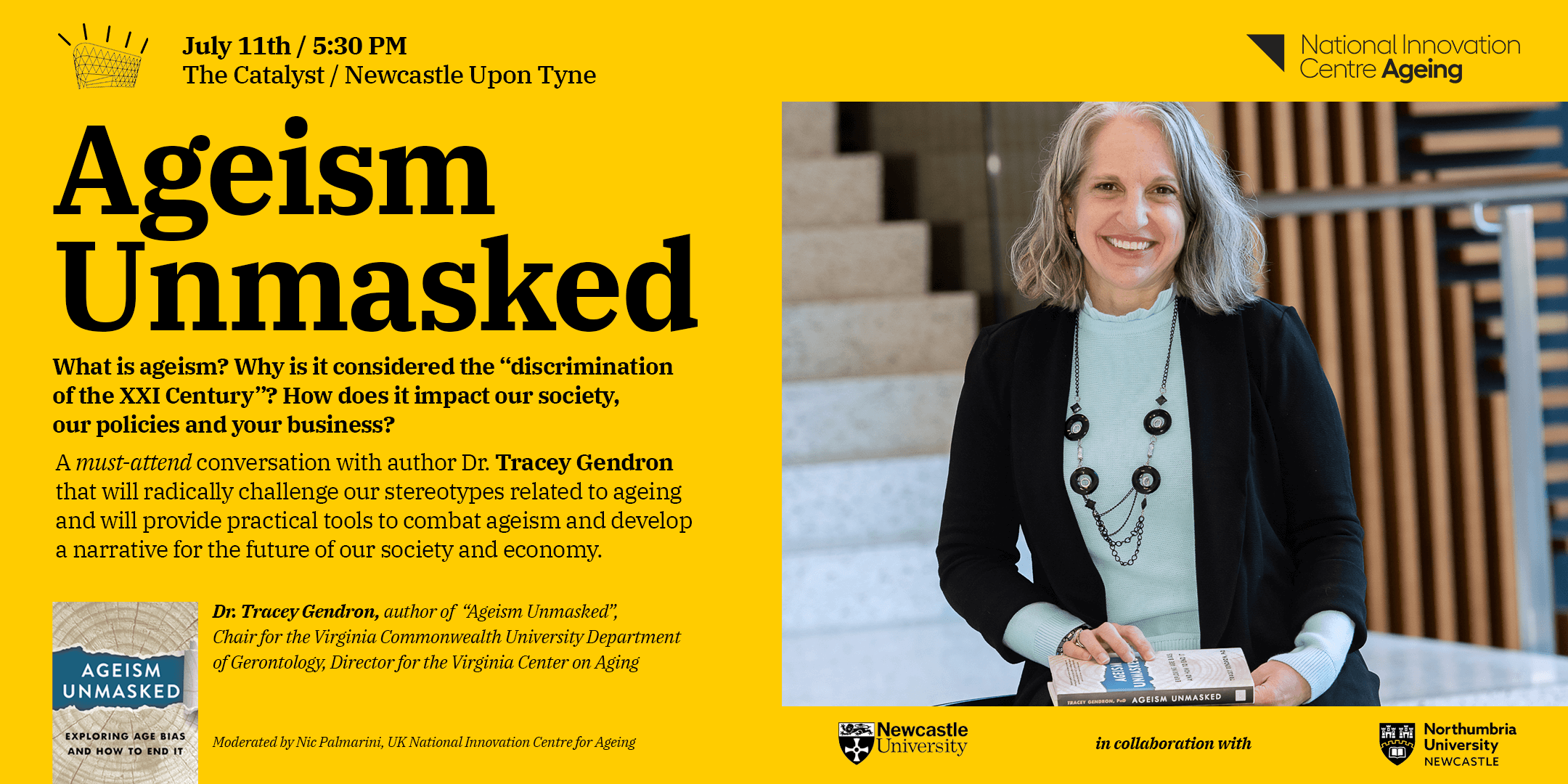 What is ageism? Why is it considered the "discrimination of the XXI Century"? How does it impact our society, our policies & your business?
About this event
A must-attend conversation with author Dr. Tracey Gendron that will radically challenge our stereotypes related to ageing and will provide practical tools to combat ageism and develop a narrative for the future of our society and economy.
***
RUNNING ORDER
5:30pm: Welcome over wine and canapes
6:00pm: Tracey Gendron
6:30pm: Panel discussion and Q&A moderated by Nic Palmarini, Director of NICA
7:30pm: Close
***
About Tracey Gendron
Dr. Tracey Gendron serves as Chair for the Virginia Commonwealth University Department of Gerontology, as Director for the Virginia Center on Aging and is the author of the bestselling book Ageism Unmasked: Exploring Age Bias and How to End It. With over 25 years of experience as a grant-funded researcher and nationally recognized speaker, Tracey is dedicated to raising awareness and ending ageism through education. Tracey has a Master's degree in Gerontology, a Master's degree in Psychology, and a Ph.D. in Developmental Psychology.
***
COVID-19 guidelines
The Catalyst provides a safe environment for staff and guests, and continues to assess the risk of COVID-19 alongside the latest guidance from government.
Please do not attend this event if you feel unwell, or are exhibiting any symptoms of cold, flu, or COVID-19, or if you have recently been in contact with someone who has tested positive for COVID-19.