World Menopause Day Seminar
October 18, 2022 @ 10:30 am

-

12:00 pm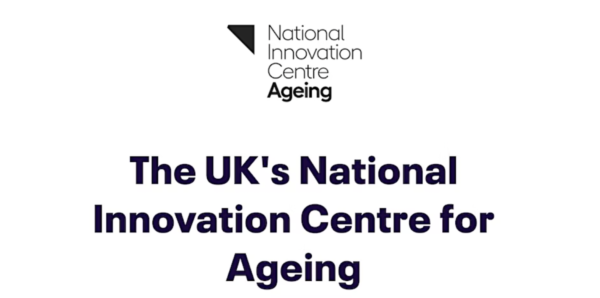 Join us for a discussion about menopause, including how local organisations are supporting those going through menopause to navigate the often complex issues surrounding perimenopause and the transition to menopause especially whilst working.
This isn't your usual seminar but has something for everyone, including an exhibition of work created by local women on the topic and ends with a pop-up choir.
Professor Lynne Corner (Director, VOICE and COO UK's National Innovation Centre for Ageing) Welcomes and introduces to the World Menopause Day celebrations with an introductory talk about women in the workplace and the implications associated with menopause.
Members of Newcastle University's Wellbeing Team (Oliver Bell and Jo Faichney) will highlight how menopause champions, workplace policies and initiatives like the Meno Meets are practical examples of how workplaces can support women working through menopause.
Claire Robinson, Cluster Manager for the Internet of Caring Things, will share her story about setting up FemTech North and running Menopause@Midday sessions that provide a safe space that allows women to bond with each other and speak about their individual experiences on a journey travelled by women around the world.
We will also hear about the project, "Blood, bone, crone: researching the menopause from the inside out,' which is a community participation project in which researcher Karen Ross, Professor of Gender and Media from Newcastle University worked with women in Newcastle and Makerere (Uganda) as they talked about their menopause journeys. As women spoke about their experience, they also crafted a menopause 'moment' using paint, ink, collage or thread. To date, the project's outputs comprise a short (18 mins) animated film and an exhibition of the artworks the women produced, and a follow-up phase is currently being planned. The project was supported by Newcastle University.
The seminar ends with a general roundtable to discuss some new policy initiatives being considered around menopause and will also include a Q/A before we are then entertained by a pop-up choir and finishing with refreshments.
If you would like to join the pop-up choir but not attend the seminar, you can do that by registering for the event on Eventbrite here. The pop-up choir will be rehearsing in the Catalyst from 10-12 midday, so it's not possible to attend the seminar and also rehearse for the choir.