Customer Stories: Urban Foresight
February 20th 2020
We sat down with our customer, Urban Foresight, and learnt a little about their company, what they are currently up to and what they love about being based at The Catalyst.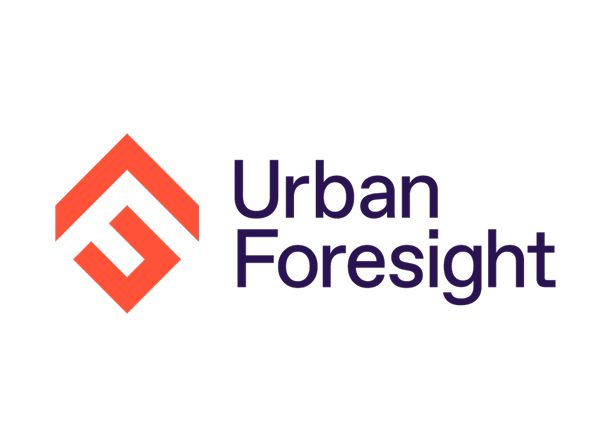 Urban Foresight was established in Newcastle upon Tyne in 2011 as the world's first dedicated smart city consultancy. We set out to become a mission-driven business focused on using technology, data and new ways of working to transform local services and infrastructure. We have been fortunate to work with ambitious organisations around the world on projects that improve lives, protect the environment and boost local economies.
What are you working on at the moment?
Urban Foresight works across all of the sectors and technologies required for a smart and sustainable city. This includes future homes, such as new modern construction methods for affordable social housing and using technology enabled care services to allow people to live healthy, independent lives. We're transforming transport by implementing new shared mobility services, creating Europe-wide standards for autonomous vehicles, rolling out electric vehicle infrastructure and developing integrated Mobility as a Service platforms.
We're developing climate action plans and net zero strategies for local government. This includes introducing practical measures such as clean air zones, microgrids and behaviour change initiatives. Digital transformation, connectivity and data-driven innovation are key themes that run through our work. This includes targeted deployment of sensors, 5G, LoRaWAN and fibre networks. It also includes data integration, analytics and new agile ways of working.
We're also helping local and regional government to develop investment plans and economic strategies to capitalise on these emerging industries and technologies. A key factor that differentiates Urban Foresight is that we also manage the delivery smart city programmes.
In 2019, Urban Foresight was appointed as Newcastle City Council's Innovation Partner to scale up innovation activity that is already underway and to develop further opportunities. Urban Foresight also manages The Mobility Innovation Living Lab (The MILL) which is transforming Dundee into a test bed for new transport technologies and services.
What do you like the most about being based in The Catalyst?
 Urban Foresight moved into The Catalyst to support the next phase of our company's growth. It's fantastic to be at the heart of this flagship development and to play a role in the next phase of Newcastle Helix. We're also delighted to be co-locating with other companies that share our passion for data driven innovation and commitment to people-centric products and services.
What projects/ambitions do you have for the future of your company?
We are passionate about Newcastle and North East England and will continue to develop projects in the city and the wider region. We have significant plans for growth and have already secured additional contracts to take our unique place-based partnership model to other local authorities. We're also investing in technology and forming partnerships to develop new solutions and platforms. Finally, we will continue to work with businesses, NGOs and local governments around the world on projects that deliver transformational outcomes.
More Case Studies
March 5th 2020
Customer Stories: Baltic Apprenticeships
Baltic Apprenticeships began back in 2006 as Baltic Training Services in a portakabin in Hartlepool fuel yard, 14 years on they are now based in The Catalyst. Read more about their transformation and what they are currently working on and their plans for the future!
November 13th 2019
A New Castle – The Catalyst
The Catalyst is the latest building to be completed at Newcastle Helix. This groundbreaking, striking facility is the new home of the UK's National Innovation Centre for Ageing and the National Innovation Centre for Data – and is now fulfilling its promise as a centre for innovation, as well as being a stunning contribution to the Newcastle urban landscape.