Head to Head with Ryan Blake
October 2nd 2020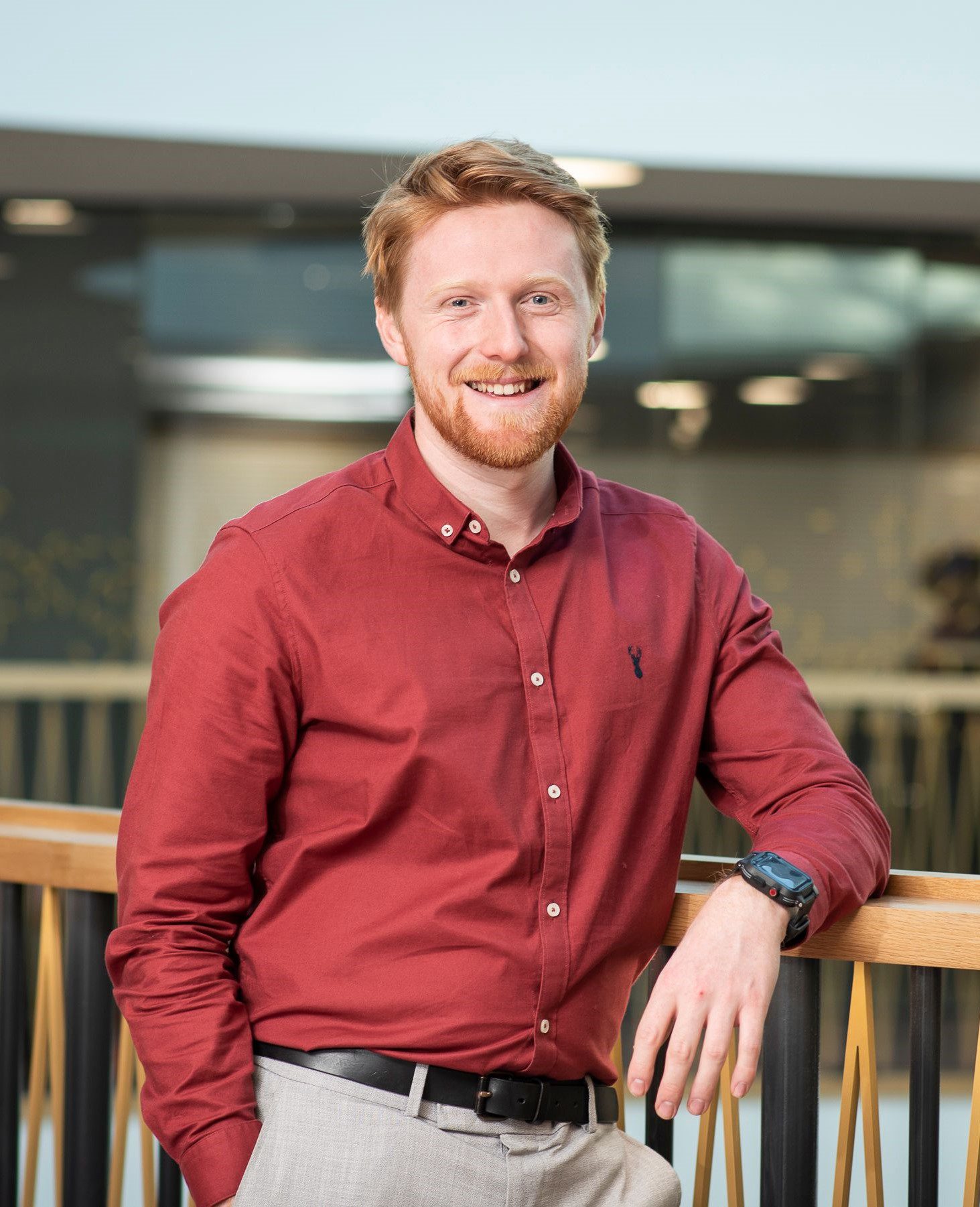 What is your background and what did you do before this role?
After attaining my degree in Illustration and Design at the University of Sunderland I embarked on my professional career in the product manufacturing sector with FuDa International, supply soft furnishings to the likes of Next and Dunelm. This was before I found a role in Account Management with the Instant Group. Through these roles I have gained extensive experience in running the operational side of running of a small factory/warehouse. At Instant I was initially onboarded as an Account Manager before progressing through the ranks to Senior Account Manager. This position gave me the responsibility of running client seminars and securing office space for our larger clients throughout the UK. I worked with OxIn in the past and was always intrigued by their business model. They really stand out to their competitors in the Flexible Workspace Market and I truly believe they are a one of kind company.
What attracted you to this role?
Where do I begin?! I am passionate about all for North East, I proud of my roots and heritage and to be part of such an Innovative product/project in the heart of Newcastle was too good of an opportunity to pass up. I get a real buzz from meeting new people and getting to them as well as their business. Oxford Innovation and the Catalyst really do provide a one off, unique product that is unmatched in the North. So being here at this centre really allows us to be the ultimate solutions provider in Newcastle.
What are you looking forward to in this new role?
The responsibility and the challenge it possess. I've been going to the gym before starting this role and working solely on my shoulders so they are ready to hold the responsibilities facing me in this role. I love a challenge, and I am always looking to push myself as far possible. This role will be a huge learning experience for myself and I can't wait to really get stuck in. That and being part of such a fun and wonderful team here is truly a dream role.
What are your aims?
To challenge, support and grow this already amazing team and centre. As a football coach I am big on learning and collaboration. I want to create the ultimate atmosphere in which we can really drive forward as a team. As I mentioned earlier, I am really passionate about my community, and I want myself and the team here to be a part of driving commercial growth for Oxford Innovation. I would love for us get to a position where we can take on more incredible centres like The Catalyst and start to create a 'Hub' here in the North East.
What do you do in your spare time?
I coach youth football in my spare time. Currently I am the head of U7 development at our club, responsible for the arrangement and assessment of all of our new teams at the youngest grassroots level. I have a real passion for development, and in this role I get to work with a plethora of individuals from children to parents. I create a positive and productive environment year on year which allows ample development of the children we welcome to the club. When I'm not coaching I could/would be found at church with my Dad and Uncle. Church is St James Park where we watch the Toon Army rock up each week. And if I'm not involved in football I'm out on hikes with my fiancé and my dog, Gregg. Gregg is a miniature dachshund named after the infamous sausage roll providers in the North of England.
What are your initial impressions so far?
WOW. Wow at the centre, wow at the customers, wow at Oxford Innovation and most importantly wow at the team. I'm truly shocked to be in a position that I am so passionate about already and can't wait to see where this journey takes me and this tremendous company.
More
October 24th 2023
Welcome, Lauren!
We're delighted to introduce our new Assistant Centre Manager, Lauren Neill, who joins The Catalyst centre team with a diverse hospitality background.
September 22nd 2023
National Innovation Centre to host first data science conference in Newcastle
The National Innovation Centre for Data (NICD) is set to host its first-ever conference in Newcastle later this month, exploring innovations in data science. The two-day Data Innovation Showcase will run from 27 – 28 September at The Catalyst, a state-of-the-art work and event space in the heart of Newcastle, […]
August 25th 2023
VR simulation company VRAI joins The Catalyst
Virtual reality (VR) simulation training company VRAI has moved to a new base on Newcastle Helix in The Catalyst.