Quarter of a million-pound funding boost to help older adults to 'Breathe Happy'
November 25th 2020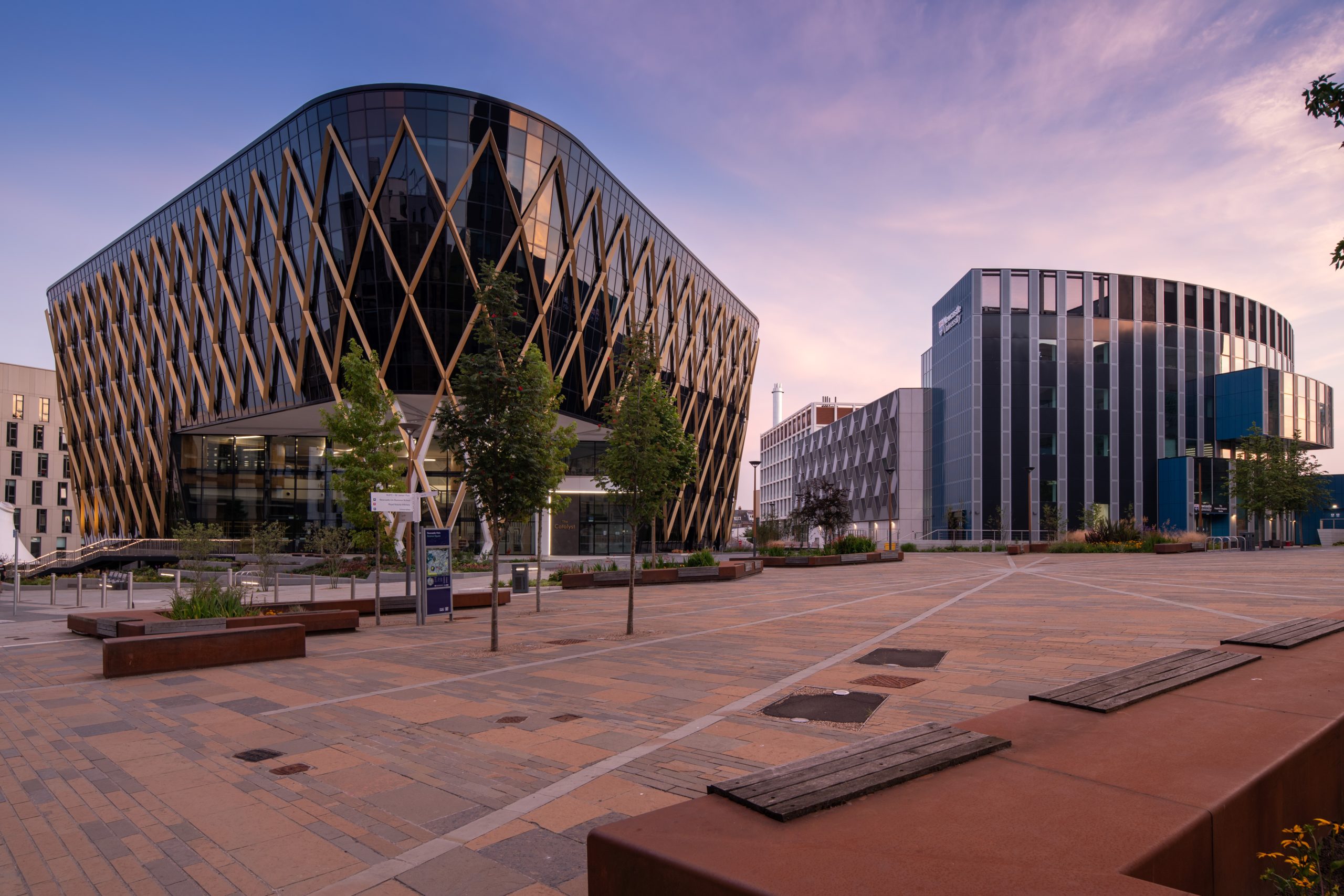 Photo Credit Gillespies
The National Innovation Centre for Ageing (NICA) and remote wellbeing platform 'Breathe Happy' has been awarded £272,904 to build emotional and physical resilience in older adults who have been adversely affected by COVID-19.
This collaborative project, funded by Innovate UK, the UK's Innovation Agency aims to deliver a personalised, remote wellbeing program, leveraging artificial intelligence (AI).
Innovate UK, as part of UK Research and Innovation, is investing up to £191 million to fund single and collaborative research and development projects as part of the Sustainable Innovation Fund over the next two years. The aim of these competitions is to help all sectors of the UK rebuild after the effects of COVID-19 and keep cutting edge projects and ideas alive. Currently, the Sustainable Innovation Fund is funding 1,103 projects, 1189 UK businesses and totalling over £130 million in support across the UK.
Breathe Happy, an online yoga and wellbeing platform that connects users directly to world-class instructors, will work with NICA and researchers at Newcastle University to design and deliver a personalised, remote wellbeing program (Move, Breathe and Connect), leveraging computer vision and cutting-edge emotional AI testing tools. Its overall aim will be to build physical and emotional resilience and aid recovery in older adults impacted by COVID-19.
Older adults over 60 are one of the most affected groups of COVID-19, not only by the number of infections but as a result of the change in their daily routines, the care and support they receive, their ability to stay socially connected, lack of physical contact and increased anxiety and fear of illness and death.*
To accurately measure the health outcomes and effectiveness of the programme they will bring together tech partners and researchers at Newcastle University to use a combination of existing and new techniques, including pose estimation and AI, to gather emotional insight. Regular physical and mental activity are evidenced to promote longevity and healthy ageing and this methodology, if found effective could lead the way in the evaluation of large-scale wellbeing initiatives for both preventative care and recovery.
Professor Nicola Palmarini, Director of the UK's National Innovation Centre for Ageing said: "There are hundreds of research and studies that confirm how and why staying active is crucial to our healthy aging process. However, there is still much to explore about what really makes us "feel good". Even more so during a phase of isolation within the four walls of our homes where support to remain active can only be provided remotely. We know how cognitive computing has made enormous progress in interpreting implicit data by reading nuances invisible to the human eye.
"Together, with the Breathe Happy team will explore the universe of machine interpretation of human factors associated to wellbeing. By digitizing human experiences, we can obtain an objective evaluation of what is needed to support healthy ageing. As the home of Ageing Intelligence, we believe through this project we can offer a fundamental contribution to everyone working in the field of non-pharmacological treatments for the well-being of body and mind."
Shiti Rastogi Manghani, CEO of Breathe Happy said: "It's widely agreed if exercise were a pill, it would be one of the most cost-effective drugs ever invented. However, we know that these times do not make it any easier for a lot of us, especially older adults. We have to make technology work for them and not the other way. As the world around us moves digital at a speed like never before we have to make sure that no population is left behind. This partnership with NICA and Innovate UK recognition comes at a good time as we build user friendly ways of using Artificial Intelligence and Machine Learning to deliver world-class remote wellbeing programs for UK. Please feel free to reach out to us should you want to enrol in the program or partner with us in our mission in anyway."
Innovate UK Executive Chair Dr Ian Campbell said: "In these difficult times we have seen the best of British business innovation. The pandemic is not just a health emergency but one that impacts society and the economy. The National Innovation Centre and Breathe Happy, along with every initiative Innovate UK has supported through this fund, is an important step forward in driving sustainable economic development. Each one is also helping to realise the ambitions of hard-working people."
Innovate UK drives productivity and economic growth by supporting businesses to develop and realise the potential of new ideas.  They fund business and research collaborations to accelerate innovation and drive business investment into R&D.
Based at Newcastle University and located on Newcastle Helix, NICA is the UK home of Ageing Intelligence®, which brings together data driven insight and human experiences to help bring new products, business models and services to market. is part of their work to help facilitate a society that is better equipped to meet the opportunities and challenges of an ageing population, helping to create a world in which we can all live healthier and longer lives.
More
October 24th 2023
Welcome, Lauren!
We're delighted to introduce our new Assistant Centre Manager, Lauren Neill, who joins The Catalyst centre team with a diverse hospitality background.
September 22nd 2023
National Innovation Centre to host first data science conference in Newcastle
The National Innovation Centre for Data (NICD) is set to host its first-ever conference in Newcastle later this month, exploring innovations in data science. The two-day Data Innovation Showcase will run from 27 – 28 September at The Catalyst, a state-of-the-art work and event space in the heart of Newcastle, […]
August 25th 2023
VR simulation company VRAI joins The Catalyst
Virtual reality (VR) simulation training company VRAI has moved to a new base on Newcastle Helix in The Catalyst.