Head to Head with Tim Gowling – DTG North East Business Development Manager
January 22nd 2021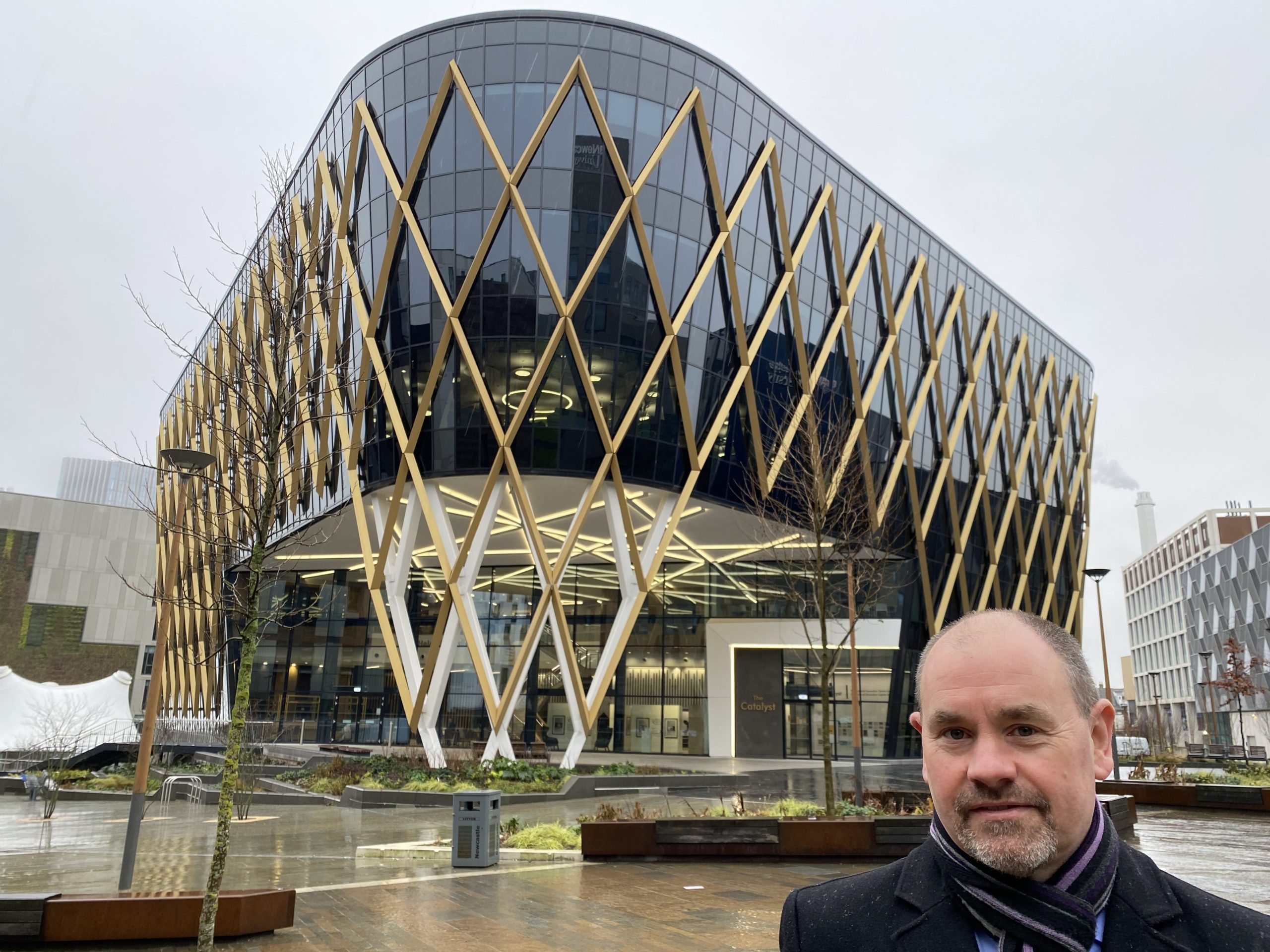 Tim Gowling
Digital Technologies Group is a Digital Transformation company, delivering technology and solutions that enable clients to embrace the operational, cultural and financial benefits of digitalisation with automated technologies.
DTG deliver a unique combination of technical, knowledge, practical experience, vendor relationships, proprietary technology & tools and delivery mechanism that supports clients from initial concept & business planning through to implementation and life-cycle management.
DTG bring ideas to solutions - Transforming Manufacturing Productivity through an Enhanced Digitalisation Strategy.
How did you start your company?
DTG was started in early 2019, in Ayrshire in Scotland with a mission to help businesses and organisations transform their manufacturing productivity through an enhanced digitalisation strategy.
The problem that companies generally face is knowing where to start and in what direction to go strategically, as there are so many options available in terms of new control and digital technologies and processes.
At DTG, we bring extensive experience in both the process industries manufacturing space and technology arena, which combined with our unique engagement approach, enables us to quickly baseline digital capability and assess the business needs. From there, we identify digital opportunities and develop proposals to drive value in line with company goals.
The gap in the market we identified was that, unlike many other technology organisations, DTG's ability to support the delivery of the business goals doesn't stop there. We have both a breadth and depth of experience in the team that allow us to support programme delivery, provide training and mentoring and ensure a holistic approach to digital lifecycle management.
What are you working on at the moment?
We continue to assess and support organisations with their approach and deployment of digitisation, both within the UK and abroad.
The pressure on organisations and supply chains to deliver productivity improvements as we emerge from this unprecedented pandemic will be greater than ever, and at DTG we are readying ourselves to be able to play our part.
We have challenged our normal ways of working, to ensure we remain effective, with the development of virtual business processes and the creation of webinar and e-Learning formats of our bespoke training.
In addition, we are really excited to have just launched a new Cyber Assessment Tool (CAsT), which has been designed as a unique Operational Technology (OT) risk management solution. With cyber-attacks occurring every 39 seconds and 7 out of 10 businesses not prepared to respond to such attacks, we believe CAsT can identify security weaknesses in OT assets, increasing an organisations resilience to emerging cyber threats.
What do you like about The Catalyst?
With an increasing client base in the north east, we have been looking for some time to find the ideal state-of-the-art facility from which to best serve them. Being located in The Catalyst, in Newcastle City Centre, allows DTG to collaborate with other innovative technology organisations in both industry and academia.
We are already working closely with the National Innovation Centre for Data and Newcastle University. This collaborative ecosystem of innovators will allow us to help our clients maximise the commercial benefits of the latest digital technology.
For example, we have recently completed a Digital Baseline Study with Sterling Pharma Solutions Ltd in Cramlington and are now working closely with them, supporting the delivery of their newly defined Digitalisation Strategy.
What projects/ambitions do you have for the future of your company?
With the north east a hotbed for pharma manufacture, we are currently in discussion with several of these organisations, and indeed we are about to engage with Accord Healthcare at their Fawdon site with a view to carrying out an Industry 4.0 Baseline Study and developing a Digitalisation Strategy.
We also plan to reach out to other sectors, as any manufacturing business can benefit from a strong, strategic approach to digitalisation.
We are also looking to expand our training organisation and The Catalyst offers a perfect place for face-to-face training sessions and workshops when the current restrictions are lifted.
Finally, the prospect of collaborating with other fellow residents in The Catalyst is very exciting and we look forward to building these new relationships.
Please contact us at info@digtechgroup.com or visit our website www.digtechgroup.com.
More
October 24th 2023
Welcome, Lauren!
We're delighted to introduce our new Assistant Centre Manager, Lauren Neill, who joins The Catalyst centre team with a diverse hospitality background.
September 22nd 2023
National Innovation Centre to host first data science conference in Newcastle
The National Innovation Centre for Data (NICD) is set to host its first-ever conference in Newcastle later this month, exploring innovations in data science. The two-day Data Innovation Showcase will run from 27 – 28 September at The Catalyst, a state-of-the-art work and event space in the heart of Newcastle, […]
August 25th 2023
VR simulation company VRAI joins The Catalyst
Virtual reality (VR) simulation training company VRAI has moved to a new base on Newcastle Helix in The Catalyst.