National Innovation Centre for Data presents:
Technology Choices with Altair
April 29th 2021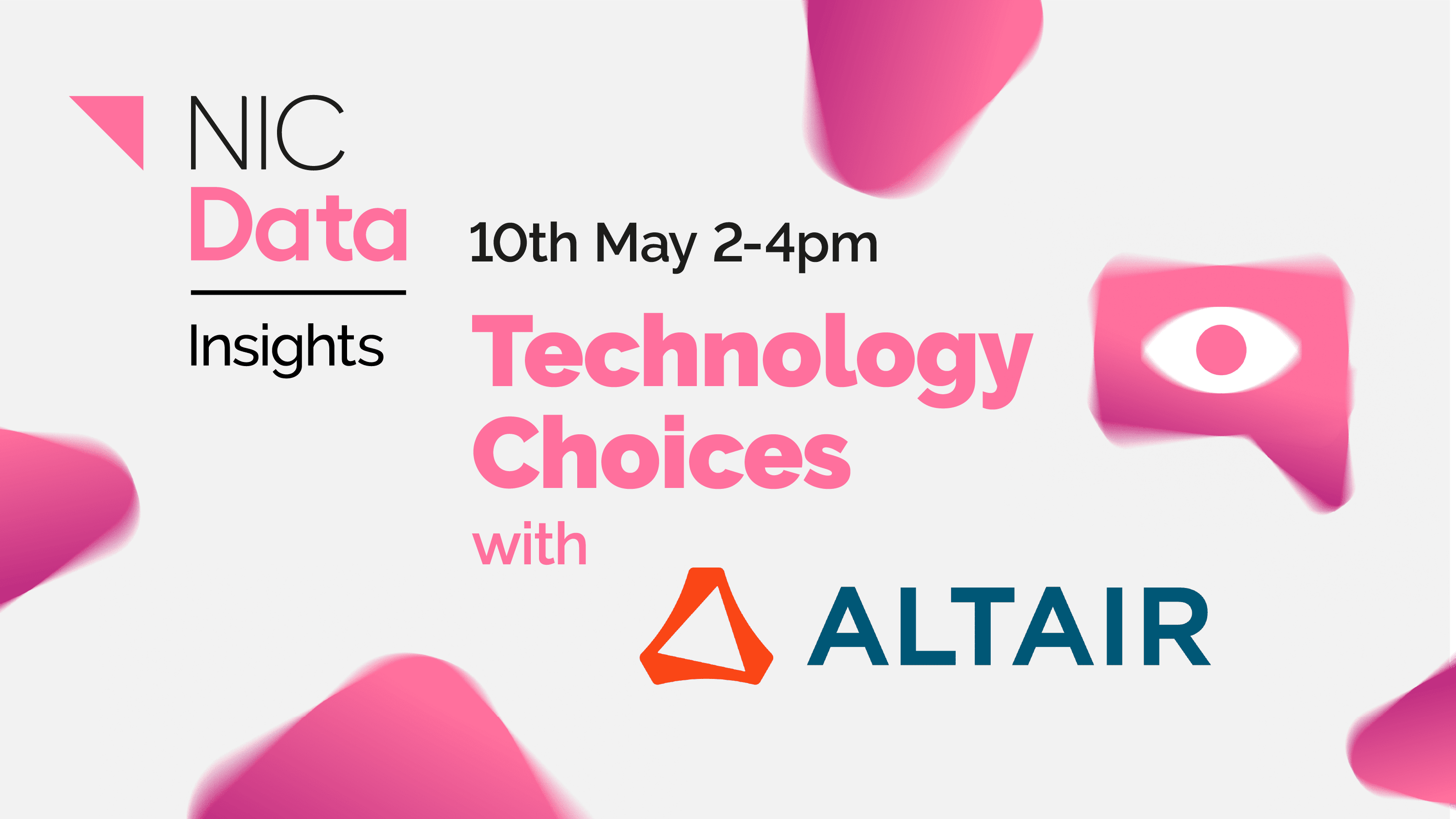 Choosing the right technology for your organisation is a crucial step in the journey towards data innovation. And with so many options available on the market, it can be difficult to know which technology is the right one for what you're trying to achieve. Aimed at technical staff, this theme will demo a range of technical solutions to a variety of problems, such as Data Visualisation, Data Analytics and Data Cleaning.
Join us on 10th May from 2 to 4pm to hear insights from Altair, a global technology company aiming to transform customer decision-making with a unique blend of data analytics, simulation and high-performance computing.
Altair's self-service data preparation, machine learning and streaming data visualisation solutions are designed to be code-free and code-friendly enabling everybody within an organisation to become more data-driven.
Grab your virtual ticket via datainsights_altair_technologychoices10-05.eventbrite.co.uk
To find out more visit www.ncl.ac.uk/nicd/ or twitter.com/NICDATA/status/1387693181228175361 or go learn about The Catalyst, visit www.thecatalystnewcastle.co.uk.
More
October 24th 2023
Welcome, Lauren!
We're delighted to introduce our new Assistant Centre Manager, Lauren Neill, who joins The Catalyst centre team with a diverse hospitality background.
September 22nd 2023
National Innovation Centre to host first data science conference in Newcastle
The National Innovation Centre for Data (NICD) is set to host its first-ever conference in Newcastle later this month, exploring innovations in data science. The two-day Data Innovation Showcase will run from 27 – 28 September at The Catalyst, a state-of-the-art work and event space in the heart of Newcastle, […]
August 25th 2023
VR simulation company VRAI joins The Catalyst
Virtual reality (VR) simulation training company VRAI has moved to a new base on Newcastle Helix in The Catalyst.