DTG Support Newcastle University Executive MBA
DTG has provided eye opening insights into real-life data challenges
June 4th 2021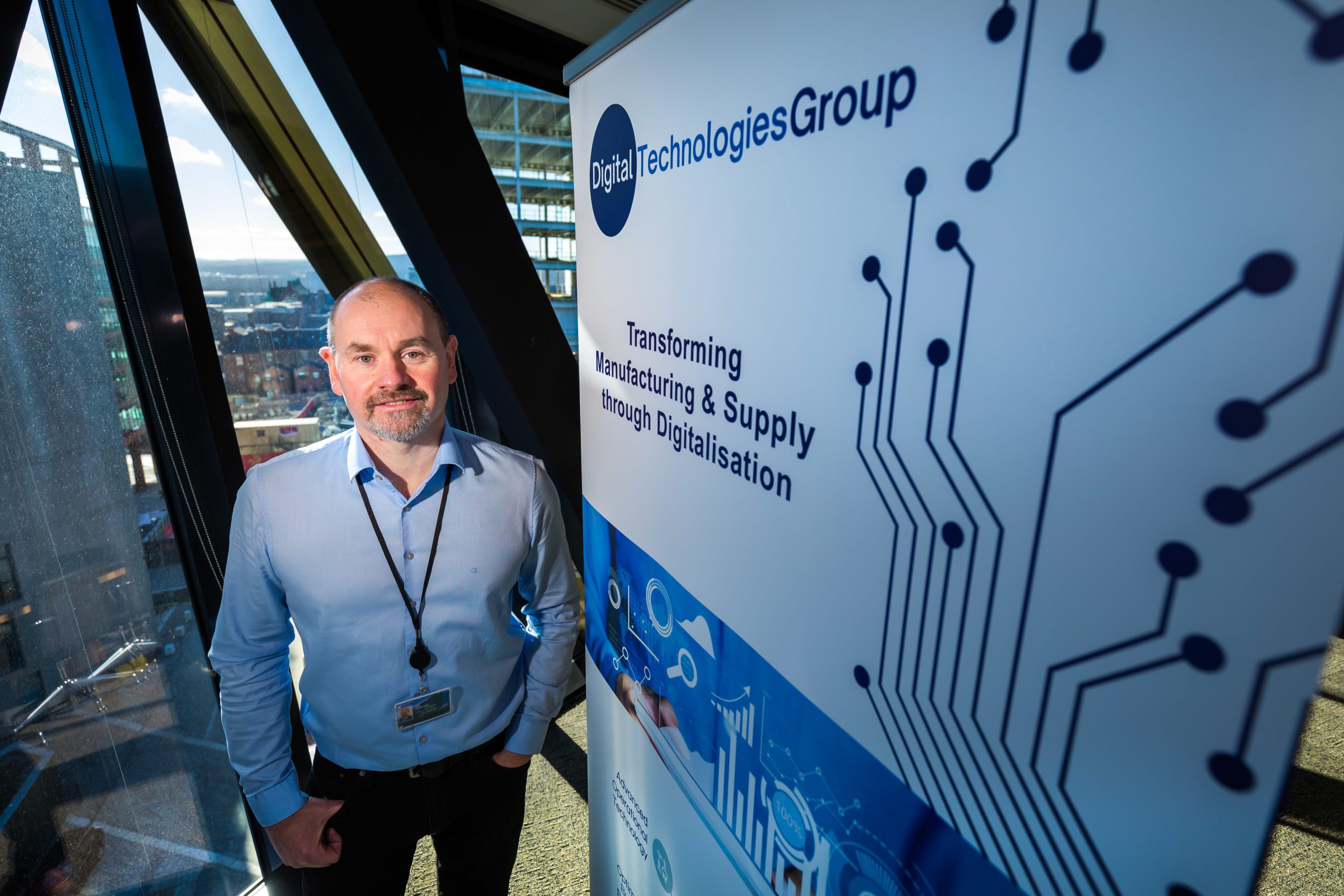 Since establishing a presence in the North East earlier this year, DTG have wasted no time in setting up new collaborations, including working with Newcastle University. DTG's expertise and specialist knowledge of digital and data has enhanced a business course aimed at exploring pioneering leadership solutions, and unlocking the potential of senior industry leaders across the north east of England.
The Executive Master of Business Administration (Executive MBA) at Newcastle University is a dynamic, experience-based programme, aimed at mature students working in industry in commercial roles, who want to shape their organisation's future and pioneer solutions to global challenges.
DTG's North East Business Development Manager, Tim Gowling, said, "The University were looking to bring an industry perspective to their EMBA programme with a Digital & Data module, and became aware of DTG through our residency in The Catalyst facility and our connections with the National Innovation Centre for Data (NICD).
"We quickly realised their training requirement was very much in line with what we had already developed, both directly, and with our partners Wyoming Interactive."
Last month, for the first time, students received a detailed lecture on Data Driven Organisational Value Creation, delivered by DTG and Wyoming Director, Rob Innes. Topics covered included Data Strategy, Data Contextualisation, Analytics Techniques, Visualisation, Performance Improvement, Change Management, Cyber Secuity and Culture.
Having understood the importance of data and its power when used as part of a digital strategy, students were introduced to an industrial business problem scenario with real life data. Over the following 2-3 weeks, working in small groups, students were asked to prepare an appropriate response to the challenges outlined in a theoretical situation. The module concluded with the presentation of these responses to the larger group, allowing for questioning, discussion, comparison and debate.
Jenny Davidson, Newcastle University Executive MBA Programme Director, said, "Working with partners from a range of sectors is central to our Executive MBA. Our partners work with our learners in a range of ways both in and outside the classroom and hand in hand with academic colleagues. We are delighted to have worked with DTG this year in an area that is so central to the future of work."
Module Leader, Ronnie Das added, "DTG has provided eye opening insights into real-life data challenges. Our students were put to the test with a range of case studies and managerial problem-solving scenarios. According to DTG experts, the students handled the problems really well. It has been a great learning curve for all of us."
Rob summarised, "It's always great delivering this type of training, arming the workforce of today with some of the tools they will need in the digital workspace to use data to drive their businesses forward in the ever-changing world of work."
For more information on DTG, visit www.digtechgroup.com or contact info@digtechgroup.com.
For more information on on the Executive MBA, visit www.ncl.ac.uk/business/study/executive-education/executive-mba/ or conatct ExecutiveEducation@newcastle.ac.uk.
More
October 24th 2023
Welcome, Lauren!
We're delighted to introduce our new Assistant Centre Manager, Lauren Neill, who joins The Catalyst centre team with a diverse hospitality background.
September 22nd 2023
National Innovation Centre to host first data science conference in Newcastle
The National Innovation Centre for Data (NICD) is set to host its first-ever conference in Newcastle later this month, exploring innovations in data science. The two-day Data Innovation Showcase will run from 27 – 28 September at The Catalyst, a state-of-the-art work and event space in the heart of Newcastle, […]
August 25th 2023
VR simulation company VRAI joins The Catalyst
Virtual reality (VR) simulation training company VRAI has moved to a new base on Newcastle Helix in The Catalyst.