Newcastle launch for £5.6m ageing project
May 20th 2022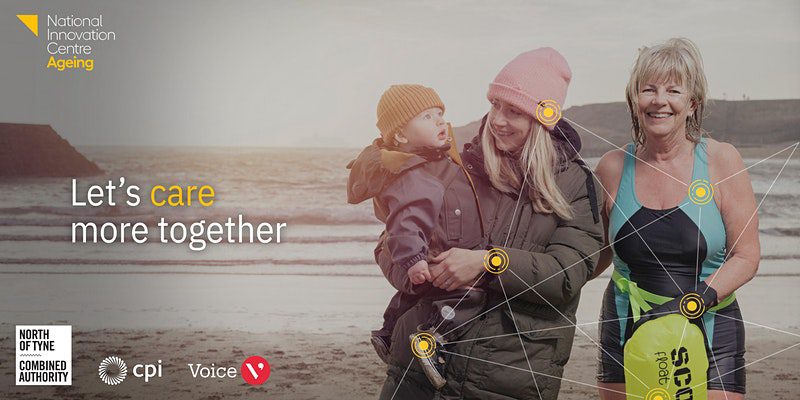 Newcastle host the launch of a £5.6m cutting-edge health programme, helping North of Tyne businesses understand how they can support people to lead longer, happier lives.
The UK's National Innovation Centre for Ageing (NICA) is working alongside the North of Tyne Combined Authority and deep tech innovation partner CPI to host the launch event next week, which will welcome local businesses to The Catalyst in Newcastle to find out about what the programme can offer.
With a focus on the Internet of Caring Things (IoCT) - defined as a network of connected objects and cognitive systems with a clear mission: to actively care for people and what matters to them – the programme will support businesses to offer solutions based on people's health and wellbeing needs, as well as drive new jobs and skills in the region.
The launch event will take place on Wednesday May, 25 from 8:30am – 1pm at The Catalyst, bringing together the local business community to meet experts from NICA, VOICE® and CPI. There will also be a practical and innovative workshop, as well as speakers from Newcastle Building Society and Big River Bakery, to discuss the importance of innovation for social impact and why innovation in ageing is for any business.
Professor Nic Palmarini, director of NICA, said: "The demands of our society are changing, and we must continue to innovate with the networks around us to drive social and economic change.
"We want to work with local businesses to build a world-class innovation ecosystem, providing economic and social opportunities and innovations, with a central focus on citizens and community that will mark this region as an international leader for IoCT innovation.
"We believe that our ability as a society to meet the needs and ambitions of our older residents more effectively – and critically that our solutions will be able to be transferrable nationally and internationally – will result in positive economic development and continued wellbeing of the ageing population."
Breakfast, lunch and refreshments will be provided at the event, with the chance to network with the programme partners and other local businesses.
Rebecca Robinson, centre manager at The Catalyst, said: "We're delighted to be hosting the launch event for this innovative programme. The Catalyst was built to encourage collaborative innovation to solve both societal and industry challenges, and the Internet of Caring Things programme is doing just that."
Tickets are free and can still be reserved via Eventbrite.
Find out more about the event spaces at The Catalyst here.
More
October 24th 2023
Welcome, Lauren!
We're delighted to introduce our new Assistant Centre Manager, Lauren Neill, who joins The Catalyst centre team with a diverse hospitality background.
September 22nd 2023
National Innovation Centre to host first data science conference in Newcastle
The National Innovation Centre for Data (NICD) is set to host its first-ever conference in Newcastle later this month, exploring innovations in data science. The two-day Data Innovation Showcase will run from 27 – 28 September at The Catalyst, a state-of-the-art work and event space in the heart of Newcastle, […]
August 25th 2023
VR simulation company VRAI joins The Catalyst
Virtual reality (VR) simulation training company VRAI has moved to a new base on Newcastle Helix in The Catalyst.