Ambitious global technology consultancy chooses Newcastle creating 200 new jobs
June 15th 2022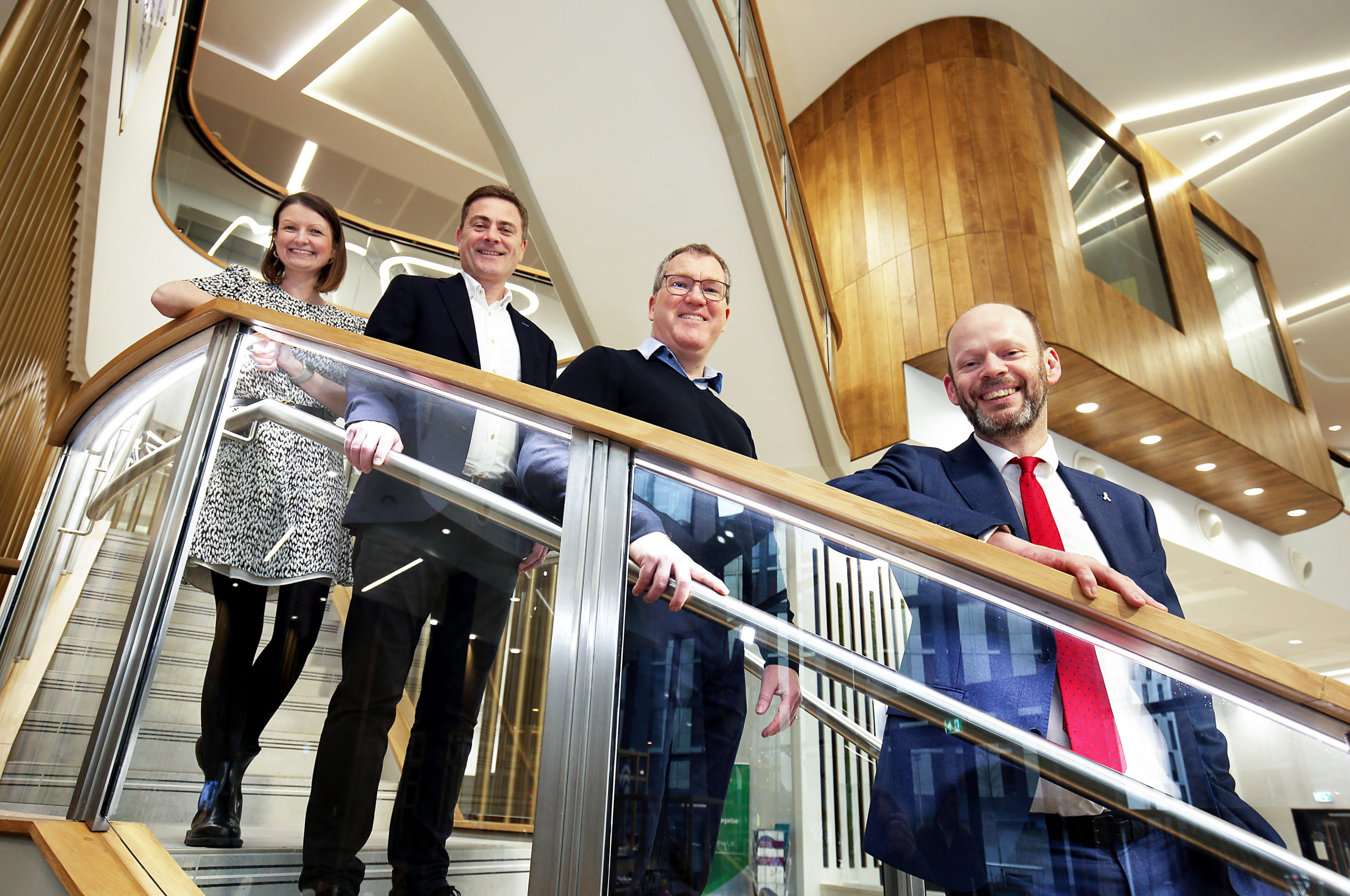 Invest Newcastle has announced a further 200 brand new, high-tech jobs for the region.
Part of Newcastle Gateshead Initiative, Invest Newcastle has been working with global technology and management consultancy Credera since last autumn on establishing a presence in the region. Today's announcement further cements Newcastle's position as a leading UK tech hub and yet another international endorsement for the city.
Credera is a global boutique consulting firm focused on strategy, innovation, data, and technology. Headquartered in Dallas, Credera's growing global team of talented consultants in the United States, the United Kingdom, India and Singapore, drive impact for companies around the world and is part of the worldwide Omnicom Precision Marketing Group (OPMG). The opening of a new office in Newcastle's vibrant city centre will support them to broaden their technical reach and support for the continued regeneration of the North East.
Invest Newcastle, part of NewcastleGateshead Initiative (NGI) has been supporting Credera with their move, showcasing the city's position as the UK's Smartest City and one of the top ten most important tech hubs in the country (Tech Nation 2021). They also introduced Credera to the North of Tyne Combined Authority where they were able to access an Inward Investment Grant of £1 million to support the creation of 160 high skilled roles.
Credera will be moving to The Catalyst building alongside the National Innovation Centre for Ageing and the National Innovation Centre for Data on Newcastle Helix, a ground-breaking 24-acre city centre development that brings together industry leaders, businesses, and top researchers into an internationally renowned innovation cluster.
As the 8th fastest growing city in the UK according to The Levelling Up Tech Power League, this move is testament to the strength of the city's tech and digital assets including the National Innovation Centre for Data, quality tech networks and the proximity to two world-class universities.
Jen Hartley, Director of Invest Newcastle at NewcastleGateshead Initiative (NGI) said:
"We're absolutely delighted to welcome Credera to the region and to Newcastle Helix where they'll be part of a vibrant eco system of innovation, data and ageing.  We've worked side by side with the team and with the wider Omnicom Group, since autumn 2021 when we helped to build the case for this global digital and tech player's move to Newcastle.
"Credera's arrival in the region is significant in terms of our region's reputation as a home of choice for digital and tech sector businesses and is testament to the quality reputation the region has established worldwide which will be further boosted by the addition of Credera.
"We will continue to support their teams as they work to put down roots in the area and as they reach out to our region's talent, offering of high-quality roles across a range of disciplines.
We are delighted that they will be joining our collaborative community of innovators, playing a pivotal role in the growth of our sector as well as creating jobs and opportunity for our people."
Minister for Investment, Lord Grimstone said: 
"The UK is a fantastic destination for foreign investment, which creates high-value jobs, delivers clean growth and innovation, and builds our economy.
"Last year, foreign direct investment projects created over 1300 new jobs in the North East, and it's great to see Credera inject £25 million into the heart of Newcastle and provide 160 more high skilled positions for locals building their career in tech, with the intention to increase to 200.
"Increased levels of investment outside London demonstrates our levelling up ambitions are having a genuine impact and I am confident that our trade deals will continue to make all four corners of the UK a stand-out place to invest for years to come."
Cllr Alex Hay, Cabinet Member for a Resilient City, Newcastle City Council, who is responsible for jobs, skills and the economy, said:
"This is great news for Newcastle which is really acquiring a reputation for being a hub for hi-tech businesses nationally.
"The creation of 160 jobs, which will rise to 200, will be a significant boost to the jobs market and will give local people the chance to build careers and enjoy a good quality of life."
Chris Dean, Credera's CEO in the UK said:
"Launching our Newcastle office marks the start of another exciting chapter in the Credera story. We believe that the city's growing tech scene will open the door to new and exciting opportunities for our people and clients alike, and we look forward to welcoming new and diverse perspectives to our community."
Ewan Miller, Credera Managing Director and Newcastle Market Lead said:
"Recently coined 'the best kept secret in tech', we are delighted to be opening our doors in Newcastle. Credera's mission is to make an extraordinary impact on our clients, our people, and our community, and following our arrival in the city, we intend to do exactly that."
North of Tyne Combined Authority Mayor, Jamie Driscoll said:
"This is what getting things done looks like. Initially, one hundred and sixty new, good, local jobs; one hundred and sixty lives changed for the better – thanks to Credera, Invest Newcastle, and our funding."
Across the overall 200 jobs being announced, Credera is actively recruiting experienced consultants and engineers with expertise in cloud, data, and software engineering, who are looking for a fast-growing, mission-driven, and values-oriented firm. The consultancy is also expanding their Programme Management services and are recruiting skilled PMO consultants to support large scale transformations.
Credera will continue to focus on growing leaders through mentorship and continuing education opportunities; it is a business that has consistently been named a Great Place to Work for six years running. The company also had recent success in winning the 'Outstanding Diversity Network of the Year Award' at the Women in IT Awards 2022.
For further information about the latest vacancies, see here: https://apply.workable.com/credera-uk/
More
October 24th 2023
Welcome, Lauren!
We're delighted to introduce our new Assistant Centre Manager, Lauren Neill, who joins The Catalyst centre team with a diverse hospitality background.
September 22nd 2023
National Innovation Centre to host first data science conference in Newcastle
The National Innovation Centre for Data (NICD) is set to host its first-ever conference in Newcastle later this month, exploring innovations in data science. The two-day Data Innovation Showcase will run from 27 – 28 September at The Catalyst, a state-of-the-art work and event space in the heart of Newcastle, […]
August 25th 2023
VR simulation company VRAI joins The Catalyst
Virtual reality (VR) simulation training company VRAI has moved to a new base on Newcastle Helix in The Catalyst.