VR simulation company VRAI joins The Catalyst
August 25th 2023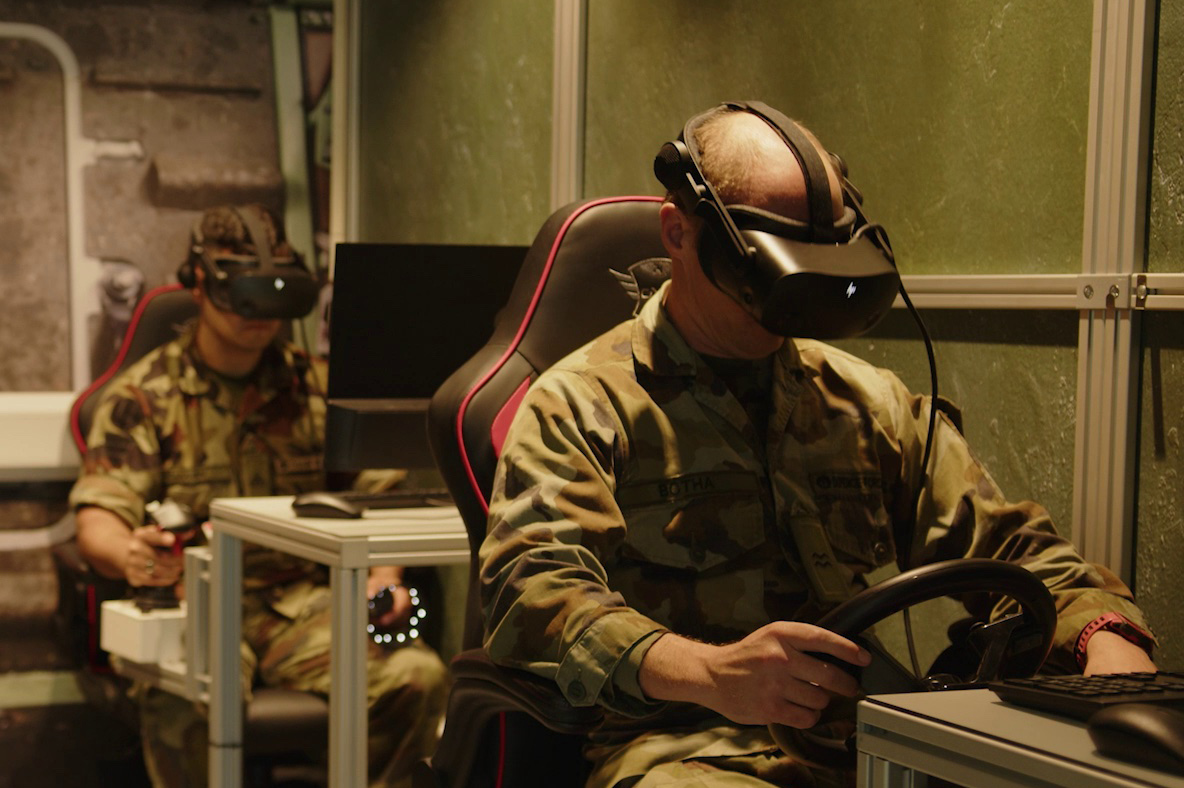 Virtual reality (VR) simulation training company VRAI has moved to a new base on Newcastle Helix in The Catalyst.
VRAI, which is headquartered in Dublin, has developed a strong reputation as a leader in the area of human performance data from simulation, providing the ability to capture, store, analyse and give actionable insights to its customers.
The data focussed business – which works closely with the likes of BAE Systems, Kongsberg Defence & Aerospace and various Ministry of Defence (MoD) research programmes – joins a collaborative ecosystem of innovative data businesses and academia based in The Catalyst, including the National Innovation Centre for Data (NICD), a Newcastle University funded organisation which supports businesses across the UK to reap the benefits of the global data-driven revolution.
VRAI, which currently employs 15 staff, including five people who will be based in The Catalyst, opened its first office in the UK in 2020 and recently decided to move to the Newcastle innovation district after learning more about its collaborative community and world-class facilities.
Pat O'Connor, Managing Director of VRAI, said: "We are delighted to have moved into The Catalyst and continue to build on our presence in the North East. It's a fantastic building and great to be part of such a talented and ambitious data focussed community, including the National Innovation Centre for Data and Defence Science and Technology Laboratory.
"We started off making VR content, but we soon realised one of the big values of training in a simulated world is that it enables you to capture, store and understand human performance data.
"We envision a future where how people train is transformed by newly matured technology like VR and that simulation is within arm's reach of anyone who needs it, and individuals can access personalised, adaptive learning environments, so that they can develop the skills they need to flourish."
VRAI has an ongoing collaboration with BAE Systems to bring next generation simulation capability to military end users through their Project OdeSSEy. It has also won a prestigious global Military Simulation and Training Award for Outstanding XR Application by a small company last year.
The business is also looking to expand into new markets and bring VR simulation training to the offshore wind sector.
Pat added: "We're perfectly located in the North East to bring our data and simulation training to the offshore wind industry, with the Port of Tyne just a short drive from our new office at The Catalyst and the world's largest offshore wind farm located on the Dogger Bank.
"We believe that simulation training will help scale up the workforces we need for the rapidly growing offshore wind market and keep people safer while doing it.
"Working in partnership with industry experts, we're looking forward to bringing our simulation training solutions to those working in the renewables sector."
Professor Paul Watson, Director of the UK's National Innovation Centre for Data welcomed VRAI into the Catalyst. He said: "I know from our interactions with VRAI over the past year what an innovative company they are, and we're delighted to have them join us in The Catalyst.
"VR is an important emerging technology with a wide range of applications; VRAI have identified that extracting actionable insights from the vast quantities of data generated by VR simulations is vital to the success of many applications and have become leaders in this key field. We're very much looking forward to collaborating with our new neighbours."
Amelia Findlay, centre manager at The Catalyst, said: "VRAI is an ambitious and brilliant business, and we're thrilled to welcome the team to the centre.
"The work they do to transform the way people train across a whole host of industries is amazing, and we look forward to seeing the business continue to grow and expand as they become part of The Catalyst's collaborative community."
More
October 24th 2023
Welcome, Lauren!
We're delighted to introduce our new Assistant Centre Manager, Lauren Neill, who joins The Catalyst centre team with a diverse hospitality background.
September 22nd 2023
National Innovation Centre to host first data science conference in Newcastle
The National Innovation Centre for Data (NICD) is set to host its first-ever conference in Newcastle later this month, exploring innovations in data science. The two-day Data Innovation Showcase will run from 27 – 28 September at The Catalyst, a state-of-the-art work and event space in the heart of Newcastle, […]
June 28th 2023
New assistant centre manager at The Catalyst
Welcome our new assistant centre manager, Andrew Kahn, who has swapped Orlando for Newcastle and boasts 10 years of experience in hospitality and operations. Andrew will support with the marketing, sales and operational performance of The Catalyst.