Data Insights: Setting the Data Strategy
January 22, 2021 @ 10:00 am

-

12:00 pm
Event Navigation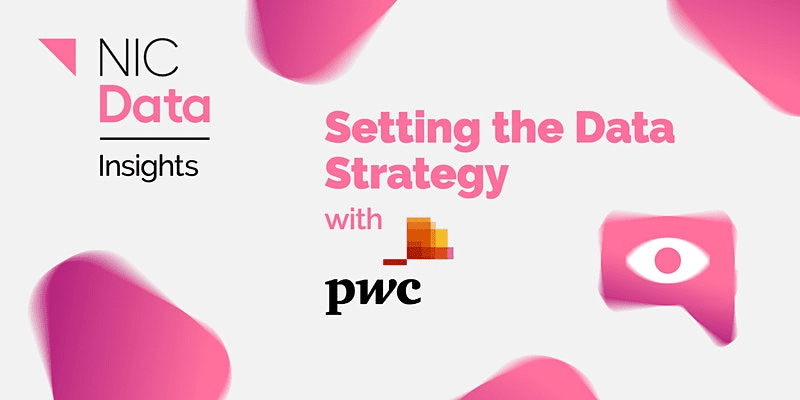 The impact of the global pandemic has accentuated the need to increase and improve the use of data as an innovation tool especially as the challenge of progressing innovative business solutions and ideas has become unquestionably more difficult.
Developing and implementing an effective Data Strategy is an essential step for any organisation looking to innovate and apply the use of data into business processes. However, even though management may be committed to making progress, it can be difficult to know where to begin. This theme is aimed at management teams and senior technical individuals, and will form a starting point from which to consider the evolution of the data strategy and how to flex the implementation of that strategy during and post COVID.
Key Note
Setting a COVID responsive Data Strategy
PwC will be discussing the impact that COVID-19 has had on business' data strategy, recognising that the way businesses utilise their technology and data has been significantly impacted by the change in working patterns, the need to reprioritise analytics and have insight at the ready, and a change in technology infrastructure needs going forward.
Businesses need to be more agile to a change in priorities, and we will hear first hand examples of how organisations are reinventing, rethinking and innovating their use of data as part of their data strategy in light of the pandemic.
Workshop
How to embed effective cultural and business change as part of a Data Strategy
One of the most important parts of an effective data strategy is the embedding of this into the business teams and process. PwC will lead an interactive session taking us through some of their experiences and approaches to embed sustainable cultural change when designing and implementing a data strategy.
Agenda
10:00 Welcome & Introduction | Steve Caughey, Director, NICD
10:10 Key note from PWC
Setting a COVID responsive Data Strategy | Steve Mills, Director Data & Analytics & Ben Alexander, Senior Manager in Data Analytics
10:30 The Industry Perspective of the Changing Data Strategy | Gareth Powell, Insights and Analytics Director TalkTalk
10:40 Q&A Panel
11:00 Networking
11:20 Technical Workshop
How to embed effective cultural and business change as part of a Data Strategy | Will Stevenson, Manager Data & Analytics and Sally Nelson, Manager Data & Analytics, PwC
11:50 Wrap Up | Steve Caughey, Director, NICD
Registration
Please click the 'register' link above and add your name and contact details into the short form.
Meeting links will be send out via email on the day before the event.
If you'd like to hear about future Data Insights events, please indicate on the form and you will be added to our mailing list. You can leave the mailing list at any time by contacting nicd@newcastle.ac.uk
NICD Data Insights Programme
NICD are co-hosting a series of events to explore what 'good' looks likes in the context of innovating through data and bringing together leaders in the field, related knowledge and tools to showcase the true insights which organisations can unlock from their data. We want to provide additional insight to those organisations by connecting them to the companies who have relevant data skills and experience
The Data Insights Series has 3 themes
Setting the Data Strategy
Best Practice
Technology Choices
For more information about the NICD Data Insights programme contact nicd@newcastle.ac.uk