International Women's Day Data Science Masterclasses
March 8 @ 1:00 pm

-

4:00 pm
Event Navigation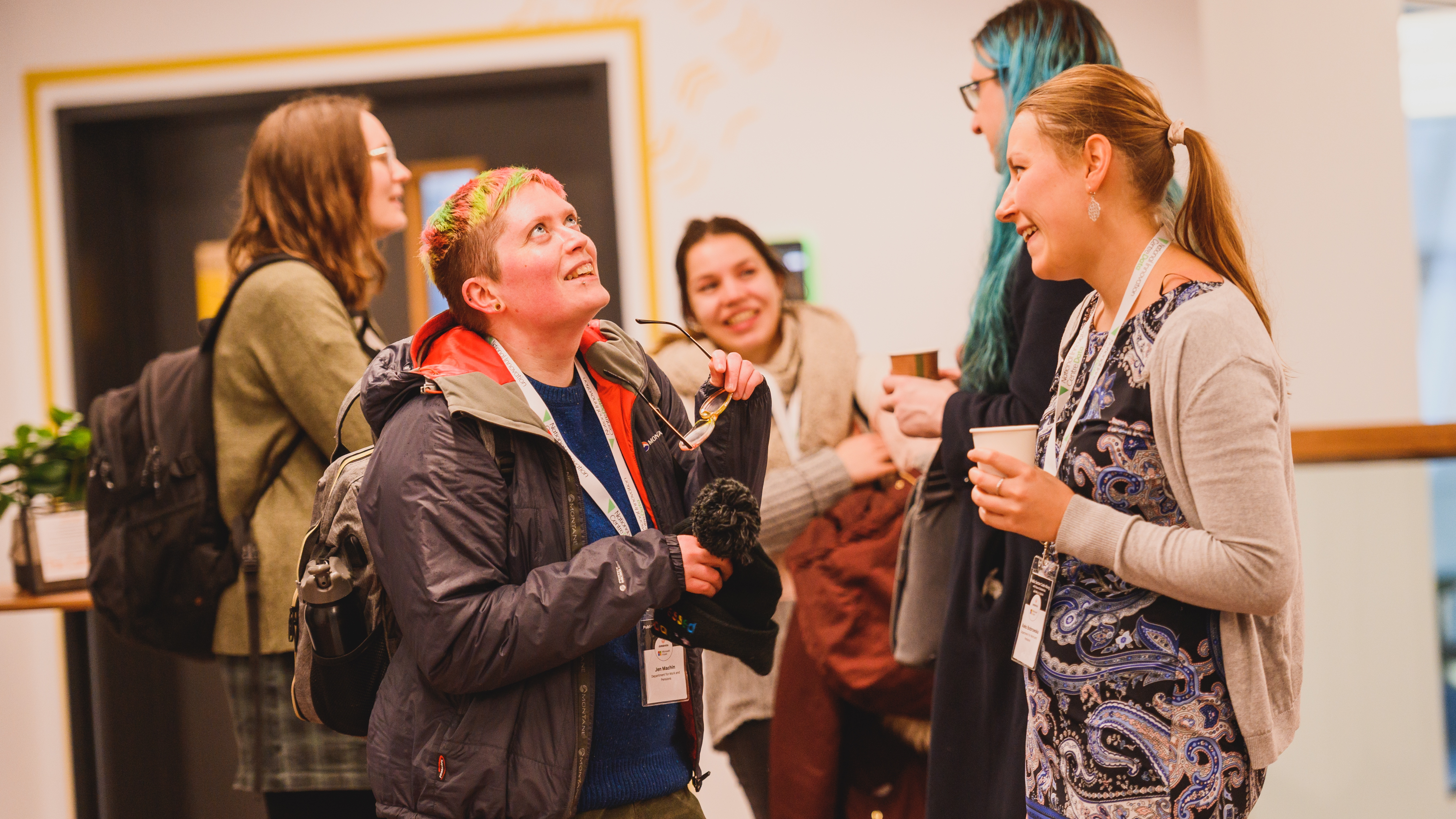 International Women's Day is fast approaching, and the National Innovation Centre for Data are proud and excited to launch the International Women's Day Data Science Masterclasses, which are taking place here at The Catalyst on Wednesday 8th March from 1.00 p.m. – 4.00 p.m.
The masterclasses – which are completely free to attend – will provide you with hands-on, practical skills and knowledge around data science that you can readily take back to your own organisation and teams.
Three of our expert data scientists, Louise Braithwaite MSc, Dr Hollie Johnson, and Dr Antonia Kontaratou, will each lead a 90-minute data science masterclass based on a specific area of interest.
The International Women's Day Data Science Masterclasses are open to anyone who identifies as a woman.
Please note that, as these masterclasses will be conducted simultaneously, it is only possible to attend one, therefore we encourage you to attend the class which you feel best suits your interests.
We've aimed to make these masterclasses as flexible and accessible as we can, and we'd love to see as many of you there as possible!
Masterclass #1 – Success with Data Science
Led by Data Scientist, Dr Antonia Kontaratou
We've all heard the term "data science", but what does it mean in practice, and how can any business or organisation – however large or small – make use of data science tools and techniques to deliver value and become more successful?
Curious? Then join this masterclass to:
Get to grips with key terms in the field of data science, and familiarise yourself with the data science process
Learn more about how data science can help you make evidence-based decisions that can, in turn, help to run an organisation more effectively
Understand why project scoping is important, and learn practical ways to scope a data science project using project charters
This masterclass is designed to be relevant to all organisations, therefore no prior experience in data science is needed. Come as you are!
Masterclass #2 – Introduction to Natural Language Processing (NLP) with Twitter and HuggingFace
Led by Senior Data Scientist, Dr Hollie Johnson
Text-based data is everywhere online, from product reviews, to user surveys, and even job descriptions. And there is perhaps no richer a source of text data out there than Twitter, which will be the focal point of this masterclass.
In this masterclass, we will analyse the sentiment of public tweets using Twitter data and some HuggingFace models. We will also explore some of the other ways in which we can derive value from text data.
For this masterclass, some experience writing code in Python would be an advantage, but is not essential. Be sure to bring your laptop, however, as this will be a hands-on session!
Masterclass #3 – Data Visualisation: Styling Plots Using ggplot2 in R
Led by Data Scientist, Louise Braithwaite MSc
This masterclass will take you to the very end of the data science process, where you are tasked with communicating your findings.
We will discuss why we visualise data, the different elements that make up a plot, and five key data visualisation tips to keep in your toolkit. This will be followed by a practical session in which we will show you how you can put these tips into action using the ggplot2 package.
Some experience of R and access to a laptop will be beneficial for the practical session, however the masterclass itself is open to anyone curious about data visualisation. Simply bring that curiosity along with you!