Newcastle Helix presents… CULTURE SHOCK
February 16 @ 5:00 pm

-

8:00 pm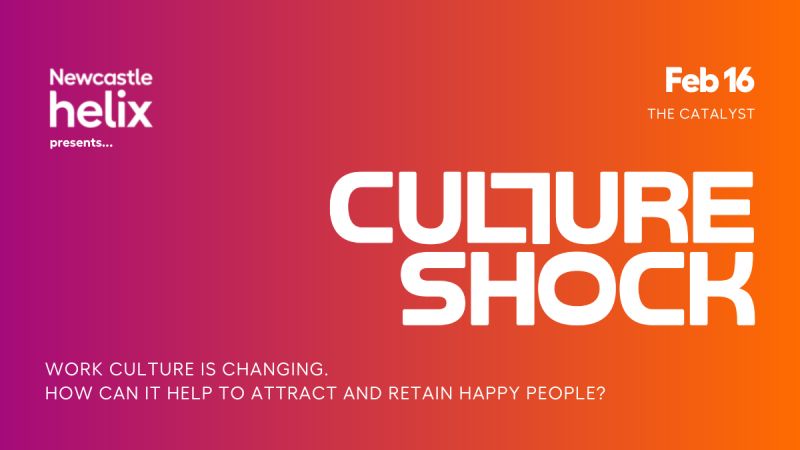 Work culture is changing.
The question for the North East is how to recruit and retain happy people.
As a newly empowered workforce meets enlightened companies, what could our future look like?
Join the conversation as we explore how to find talented people, and ensure you can thrive working in the North East. How do you feel about the 4-day-week, investing in training instead of bonuses, blended working, share options and free lunches…?
What can I expect?
Join us for delicious free hot food and drink at 5pm, with videos and interactive panel conversation from 6pm. After the mic ball has left the theatre, keep the conversation going over free coffee or something harder, until the evening closes at 8pm.
Who will be speaking?
Hear real-world stories from local businesses who've grappled with the challenges of finding and keeping happy people. Share your experiences in this energetic discussion on a topic that is affecting our whole region. Speakers include:
Marie Labus, CEO at AMLo
Ade Adebiyi, Head of Design at SoPost
Jennine Jonczyk, Internet of Caring Things – Programme Manager, NICA
Kirk Wallis, Equans