The Market of Caring Things
February 9 @ 11:30 am

-

5:00 pm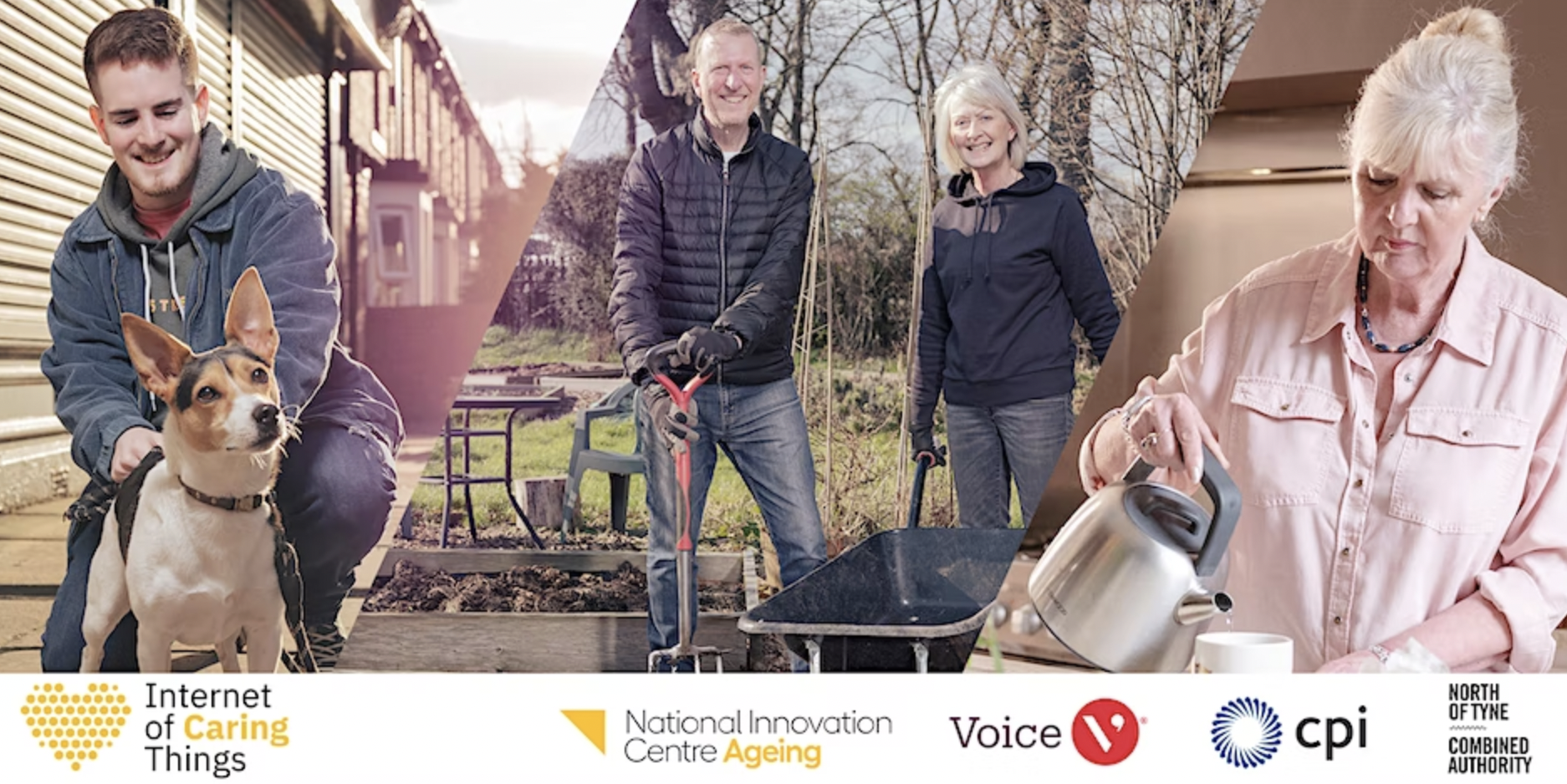 Join the Internet of Caring Things team to explore the market surrounding connected devices.
This event will be good for businesses that are producing connected products and services that allow us to care for ourselves and the things we care about and the supply chain that surrounds it, along with people who are interested in changing the conversation about 'care', what it is and whose responsibility is it.
Agenda
11:30 – 12:00 Registration with tea and coffee
The Catalyst Workshop
12:00 – 12:15 Welcome to The Market of Caring Things Seminar – Nic Palmarini, Director National Innovation Centre for Ageing
12:15 – 13:15 Cluster and Company Carousel – Join Nic Palmarini (National Innovation Centre for Ageing Director) and guests Kate Patton (CBI Head of UK Cluster Policy/Strategy) and Colin Bell Northeast Local Enterprise Partnership – Business, Innovation & Sector Growth Director) to showcase our IoCT Cluster and hear from some of our companies who have benefitted from IoCT support
13:15 – 13:45 Networking Lunch – Your chance to network and build relationships with colleagues and peers and meet the IoCT companies
The Catalyst Theatre
14:00 – 14:10 Introduction to Internet of Caring Things Programme – Jennine Jonczyk, Programme Manager Internet of Caring Things
14:10 – 14:20 Introduction to IoCT Horizoning – Dr Chawisa Deesomboon
14:20 – 14:50 Metaverse – Potential for the Caring Things – Nicola Rosa (Accenture – Metaverse Strategy Lead Europe & Growth Markets)
14:50 – 15:10 The IoCT market opportunity – size, future growth and potential – Laurie Orlov, (HomeWatch Networks)
15:10 – 15:25 Networking Break
15:30 – 15:45 IoCT in Action: Informetis Case Study – Yiding Xing (Informetis) with a case history on 'The Energy of Ageing'
15:45 – 16:00 Expanding the IoCT Market – In a pre-recorded session, Josh Anderson and Adam Cassidy (Perro) will be discussing pets and the relevance to the market of IoCT and Ageing to expand the boundaries of what is IoCT and what it could be.
16:00 – 17:00 Panel Discussion – We finish with a panel discussion focusing on the important subject of 'who pays for this?' along with other important questions with Nic Palmarini, Kate Patton (CBI Head of UK Cluster Policy/Strategy), Tim Barclay (Appello), Eric Kilstrom (Centaur Robotics), Helen Crampin (UKRI).
17:00 – 17:30 Closing Drinks